There is nothing so basic in life that can give me so much pleasure as food.
It is hard to think that some people don't like eating, or only have a very restricted diet. It baffles me when somebody tells me they don't like vegetables! (Seriously, how can you not eat an entire – and such an important – food group?)
To be honest, a lot of it comes trough upbringing, as a kid you should be allowed to try everything. Even forced, because let's be honest who liked Brussels sprouts or olives the first time they eat it as a kid?
That's why I'm so glad that one of my cooking heroes, Jamie Oliver, has taken it upon himself to learn kids how to eat healthy and in the meantime combat obesity. He even declared today Food Revolution Day.
So hop on over to sign the petition and see how you can make a difference.
And in the mean time, I'll treat you to some very yummy healthy recipes.
Photo above – Spring Kale Panzanella

Nectarine Pizza with Fresh Basil and Reduced Balsamic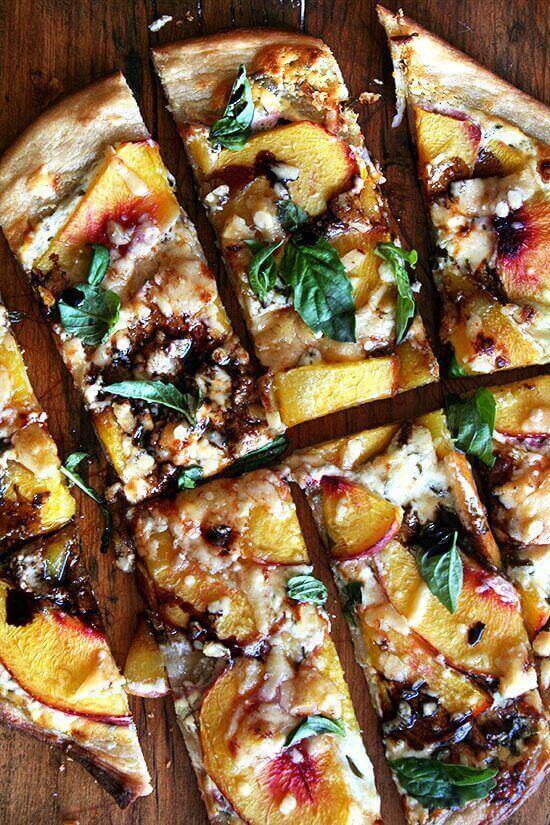 Organic Cacao, Coconut and Quinoa Granola